It's March already and today is my birthday! Want to give a shout out to all my other birthday buddies this month: Candi, Char, Sandee, Arlie, Alison, Leanne, Diane, Lauri, Gretchen, Lisa and Phoebe! Hope we all have an amazing birthday and don't forget you have a 20% off any 1 item coupon to use this month, contact me to redeem, expires 3/31/2019.
My card showcases the beautiful Country Floral Embossing Folder which is a 2nd release item during Sale-A-Brations you can get this beautiful folder for free.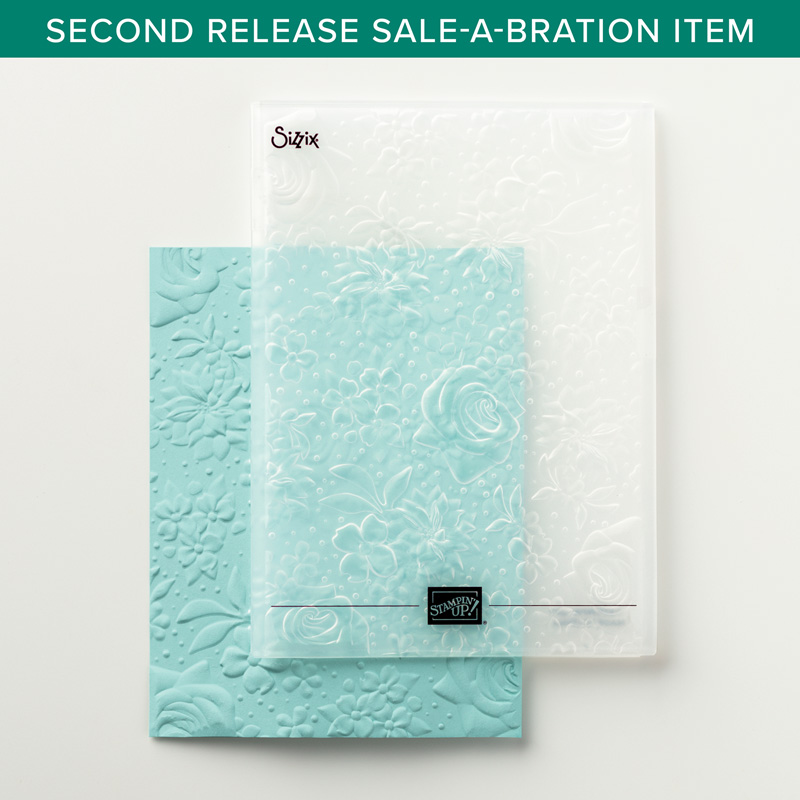 Have a Wonderful Week-end,
Deb
If you need any products and don't have a demonstrator or I am your demonstrator you can order online - please use Hostess code:
R4W42RRW
, when ordering if it's UNDER $150.00. CLICK HERE to order.