I truly love summer, for me it could go on all year and I'd be a happy girl. One of my favorite things about summer is the bounty of fresh produce, I am blessed living in area surrounded by farms and friends with gardens! Yesterday morning Mr. Flying Stamper and I picked blueberries from a friends garden, they have two bushes and boy are they loaded! Our wetter summer has resulted in some beautifully plump delish berries! We didn't take enough containers to pick with...filled them both, came home have a quart in the freezer, made 24 muffins AND we have fresh ones to munch on at an outdoor concert we are attending tonight! Mr. Flying Stamper is at the friends house at the moment dropping off a treat to the friends garden we raided!
I love that I can turn my homegrown baked items into a cute little gift and jazz it up a bit using the delightful day bundle! The tissues is recycled from the July paper pumpkin kit so I used coastal cabana to stamp the tag so it coordinates! You know it's the little things right?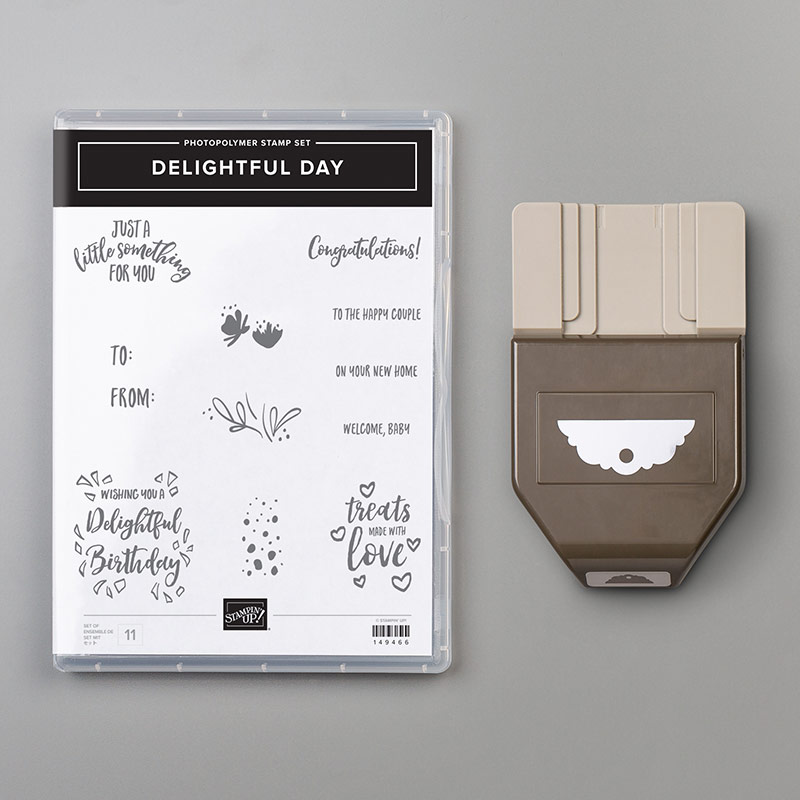 Thanks For Stopping By, Have a Blessed Week-End,
Deb
AKA The Flying Stamper
If you need any products and don't have a demonstrator or I am your demonstrator you can order online - please use Hostess code:)
SVFEDAEK

CLICK HERE to order., when ordering if it's UNDER $150.00.